All Manufacturers
>
Hawk Valve
> Coupling Adapter (FSBxFPT) Mil-F-1183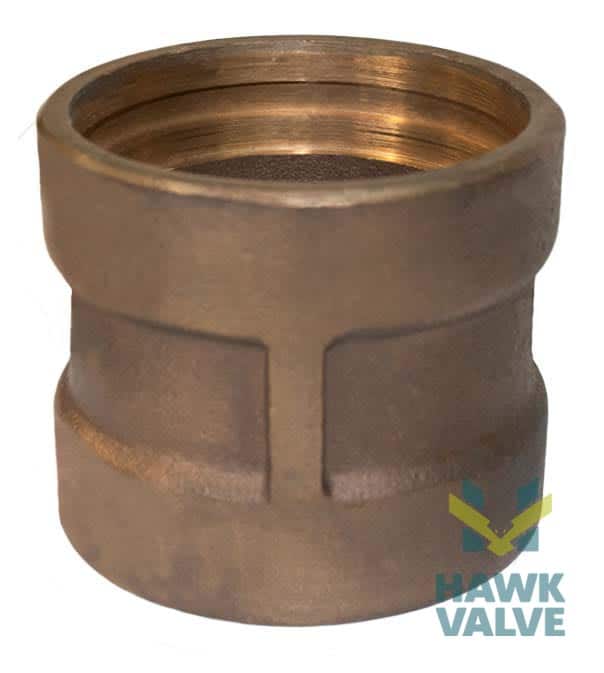 navy
Coupling Adapter (FSBxFPT) Mil-F-1183
Bronze Coupling Adapters are supplied to Mil-F-1183 specifications in ASTM B61 or B62 Bronze. A coupling is different from a bushing since both end connections are female. This fitting features female silver braze by female pipe thread (FSB x FPT or FNPT) end connections.
1/4" - 5" are supplied as 400 psi WOG
6" - 12" are supplied as 250 psi WOG
Hawk Valve can offer common sizes and a variety of reducing size options from our stock.
Learn more about 90/10 Copper Nickel Socket Weld Couplings
Learn more about Bronze Silver Braze Couplings

Your valve expert is just a click away, or call direct at 904-356-4295.